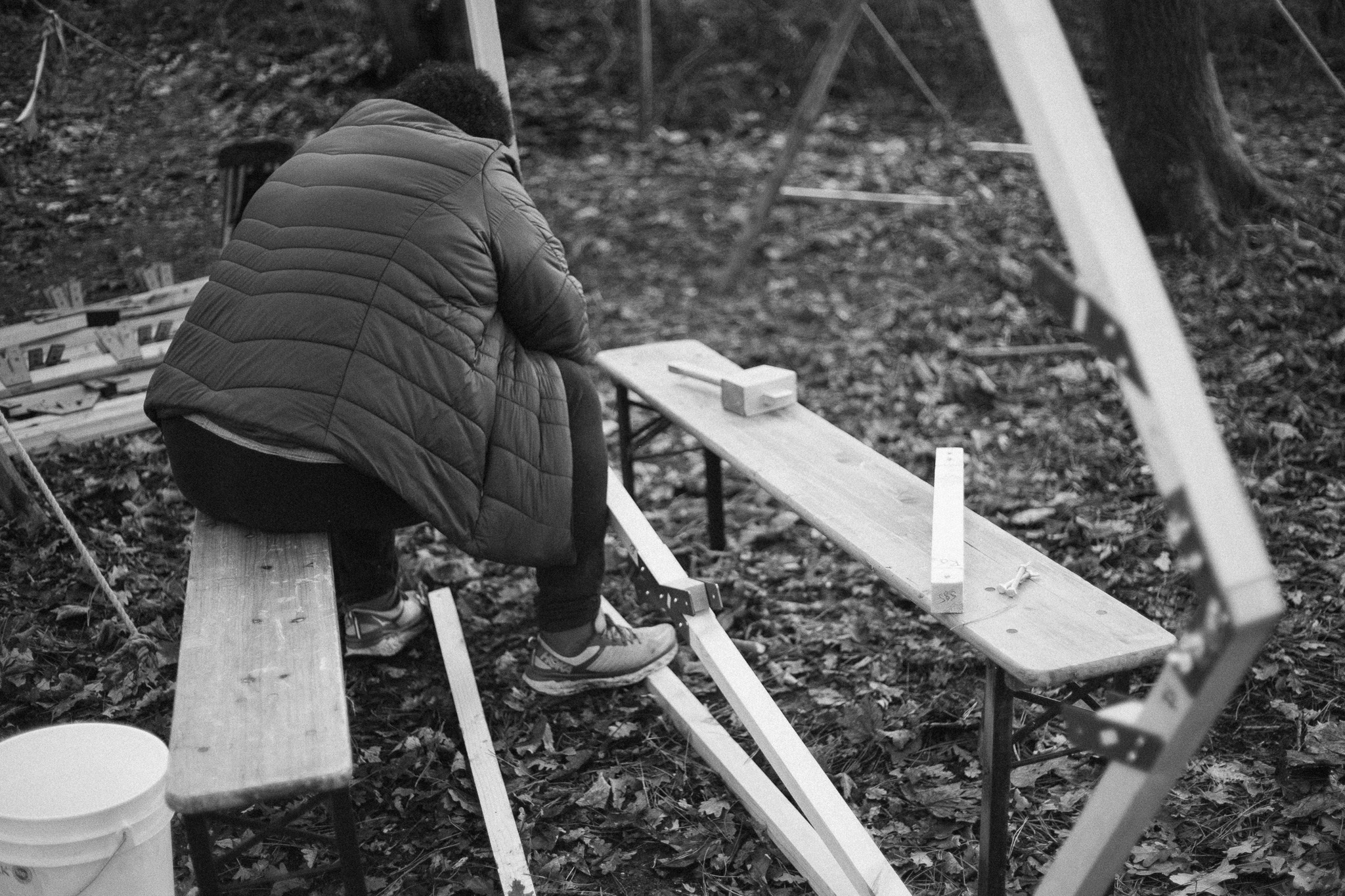 I AM FROM REYKJAVIK
An artist rocks up, builds a shelter and declares herself free.
"So in 1965 my mum and dad book a holiday to the Isle of Wight; my mum's pregnant with me. Dad gets a bit wary and writes to the hotel saying that we're coloured and would it cause any problems as they don't want to travel all that way, what with my mum's condition, to be turned away.
The hotel writes back cancelling the reservation. This time, I'm just rocking up. I'm bringing my own house and my own cups. You're welcome to come help me build my shack and take tea with me, but I'm coming whether you like it or not."
– Sonia Hughes
This outdoor live installation is artist Sonia Hughes' attempt to unwrite that letter.
Commissioned by LIFT, SPILL Festival, and Jerwood Arts in partnership with Royal Docks Team, Festspillene I Nord-Norge (Norway), SPRING Performing Arts Festival (Netherlands) and ILT Festival (Denmark).
Supported by City of London and Cockayne Grants for the Arts.