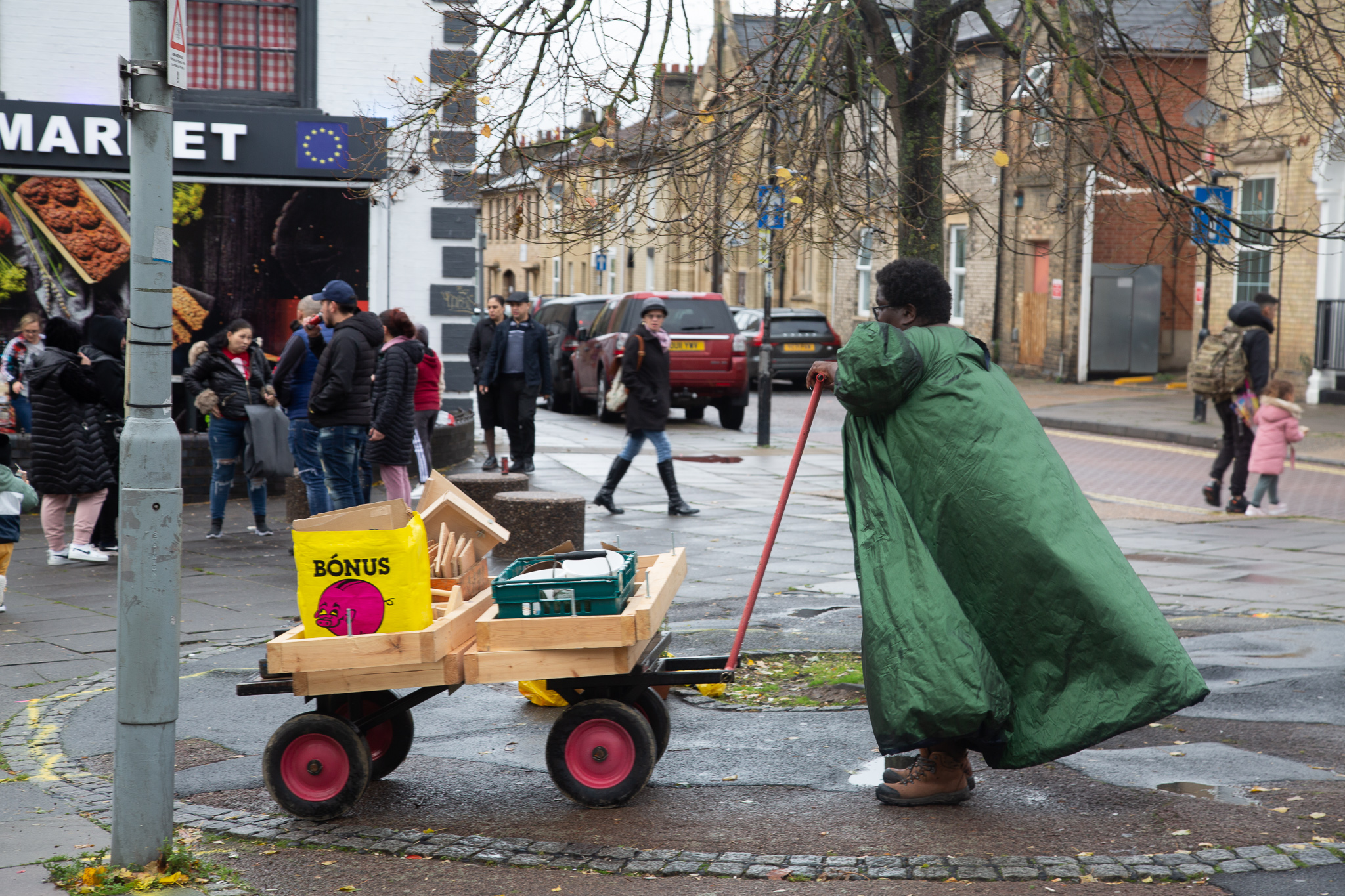 I Am From Reykjavik
"It's simple really. I come to Stamsund I find a spot, I build myself a shelter then I take it down. Another day I will try somewhere else in the world.
I'm trying to feel at home anywhere. I want to feel entitled and unashamed. There are questions about identity, belonging, freedom, home.
Part sculpture, part protest, part ceremony.
The invitation is to witness a stranger in your landscape. How is it for me, how is it for you? Come and go, pass by, stay – it takes me a while.
It may be, that one day soon we will all have to find elsewhere to live. How will that go?"
https://www.facebook.com/events/490543982538156/