The beginning of this project was a trip to Iceland in 2015, a honeymoon in fact, a lost jacket, a chance encounter, an email and a phrase that I used to say with my friend Emma. Since then, I have travelled to different locations to meet people a bit like me: someone who is fat, someone who likes swimming, someone who used to be a political activist… Here are the little snippets I reveal in order to entice strangers to come and meet me.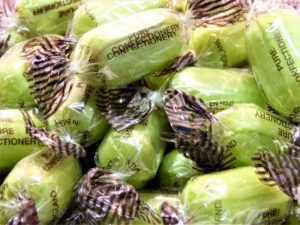 5 July 2021
Friday night and me and my fella are just chatting about sweets, sweets we didn't like as a kid, mine were parma violets and the lime and chocolate ones. Then I was remembering going to the post office on a Saturday morning with my Mum to get her postelarders (i later worked out were two words, postal, orders) and i would buy sweets with my pocket money. I remembered the little white paper bag with the perforated edges, and the black jacks, and fruit salads, flying saucers, those pink shrimps and foam bananas and suddenly I became the tiniest ball I could be and repeated my Mum and Dad loved me, they loved me, and they're not here to love me anymore.
I wltm someone who cared for an elderly parent in the City of London and Royal Docks.
5 July 2021
Mostly, mostly I'm really fine with being in a mixed-race relationship. Of course, I love him, he loves me, we make a great team, we have similar reference points, we share values and sense of humour. Days and nights are better because we're together.
The other day I was on a zoom, with some artists from Canada, some other Black folk, and as Ben walked across the screen behind me, I felt in me a – a what? A kind of nervousness? Frisson? Jolt? Oh, I see? entered my body.
I am wltm someone in a mixed-raced relationship in City of London or Royal Docks.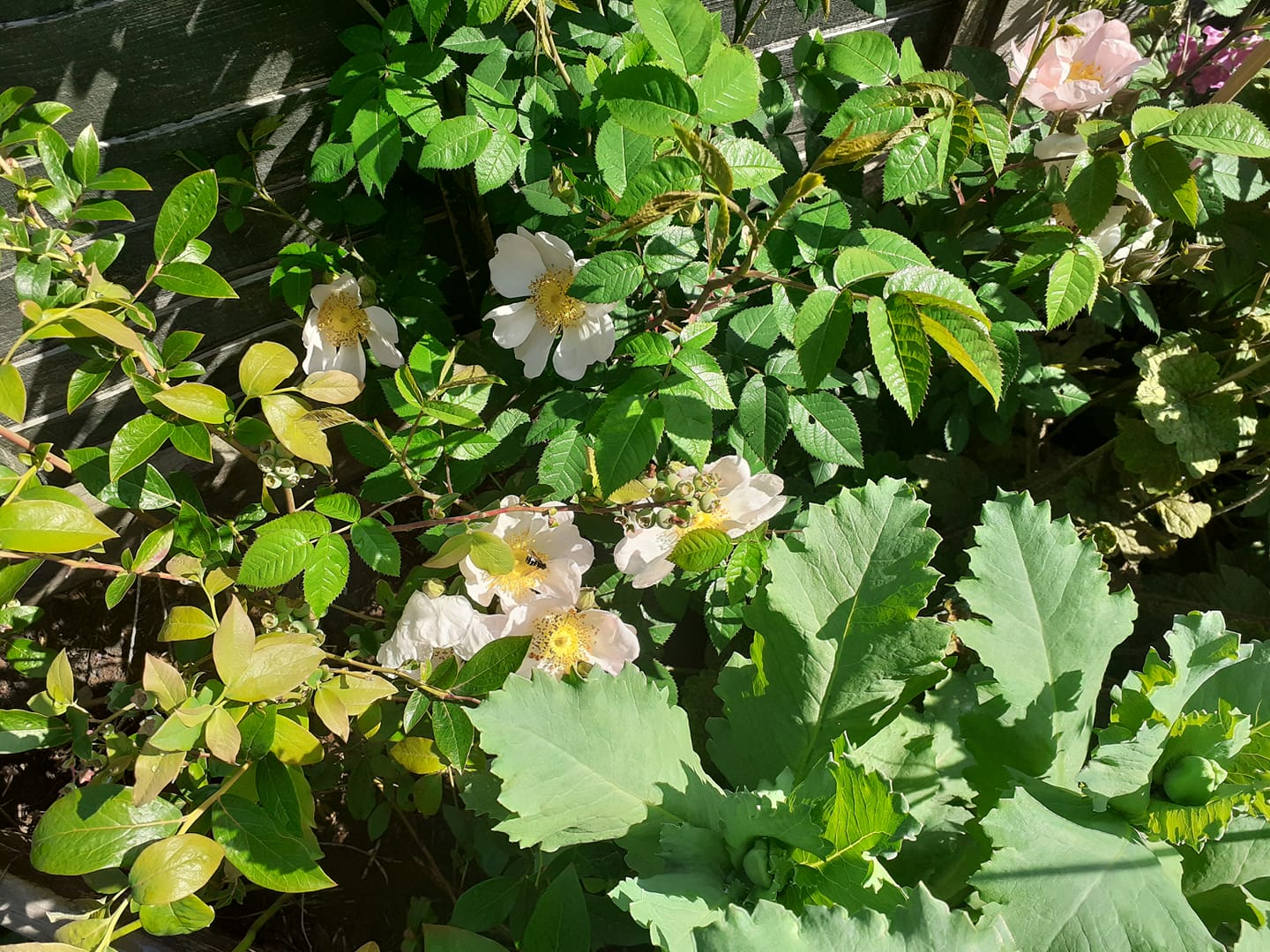 29 June 2021
I'd say our small garden is at saturation point and there's no room for any more plants. Still…
I wltm someone who is new to gardening in City of London or Royal Docks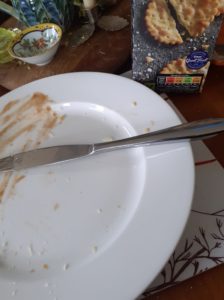 16 May 2021
It's things like crackers and cheese. I might finish all the cheese that I cut before all the crackers I took out and therefore need some more crackers or visa versa and so the problem tumbles on till either all the cheese is finished or all the crackers or both.
I wltm someone who is fat who lives in Aarhus.
10 May 2021
I hardly ever think about it, maybe if I see a prison van, or when I think about what political actions are necessary now to combat oncoming fascism.
I went to jail, years ago, just two weeks, bed and breakfast as the other women used to say. The superstition was that if you didn't finish the book you were reading before your release date, you'd return to prison to finish it. I raced to the end of Cotton Comes To Harlem.
I wltm someone who lives in Aarhus who has been to jail.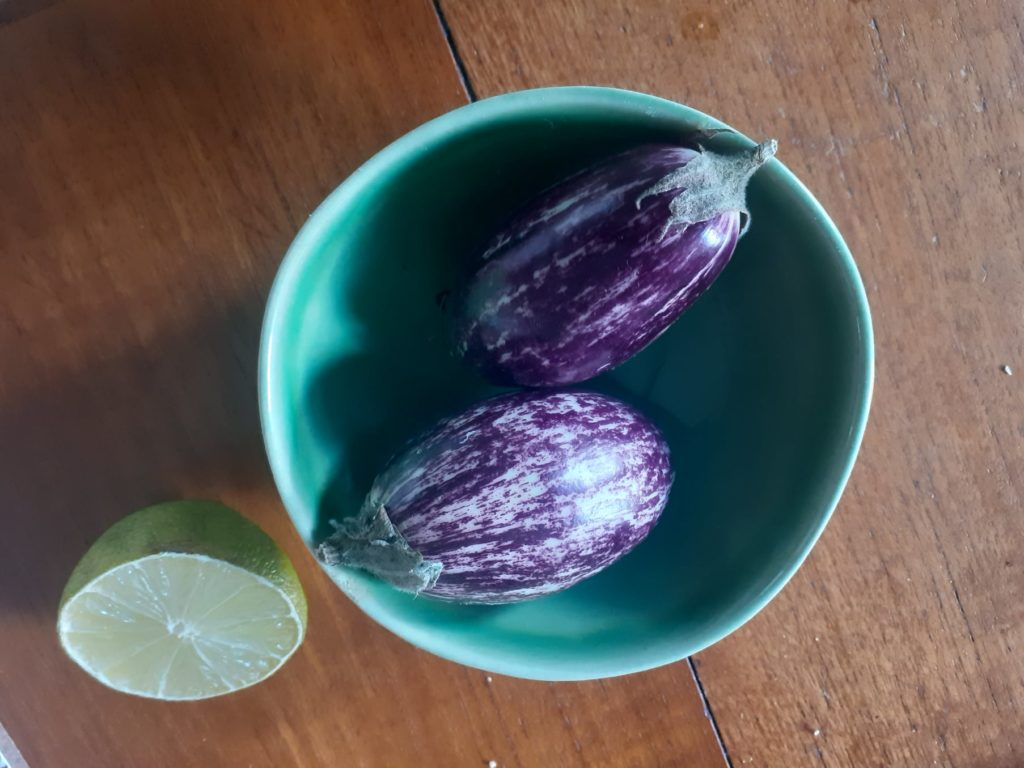 10 May 2021
Very early on sunday morning, I was tossing and turning dream/thinking how to cook these aubergines (there were more of them). Jo and Colin were coming and I didn't want to do lazy vegan food of just roasting the vegetables. So I was sleep/wondering how these would be grilled with a date molasses and harissa glaze. Whether I should do the baby courgettes the same or make them with a garlic, lemon, parsley seasoning. 
Anyhow, no worries because Jo and Colin texted to say they couldn't come anymore.
I wltm someone who lives in Aarhus who loves cooking for friends.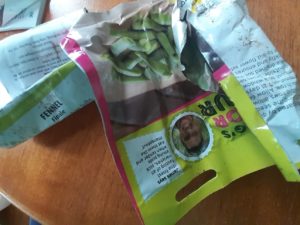 10 May 2021
I am still amazed after two years of gardening, that the little nobbly seed things that lie dormant in a packet, get buried in the ground and then transform into broad beans, or lupins or forget-me-nots. It's utterly astounding the natural magic of mud and seeds.
I wltm someone who lives in Aarhus who is new to gardening.
2 May 2021
After my Dad died, I was quite good/ruthless at removing all his clothes from the house. The good warm stuff went to a local charity for refugee people, the good light stuff went in a barrel to St Kitts and the shabby stuff went in a black plastic bag which Ben put it in the bin for me,
I did some washing today and there was one of dad's socks at the bottom of the washing basket. I washed it, but it hasn't made it to the drying rack, nor is it in the bin.
I would like to meet someone in Aarhus who cared for an elderly parent.
28 February 2020
This is your house. 
You're in your house now.
This is your house.
This is where you live.
I'm Sonia.
It's me, Dad, I'm Sonia.
This is your Sonia.
I'm Sonia. You are my Dad.
This is your house.
It's the repetition I can't stand.
I want to meet someone who has a parent with Alzheimer's/Dementia in Harstad.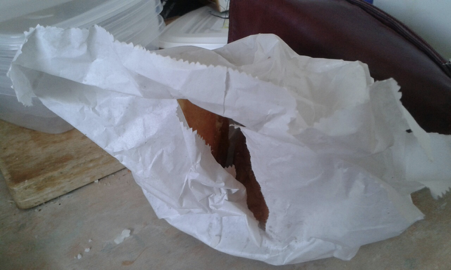 25 February 2020
As a treat I bought two pasties for lunch from the bakery, one for me, one for me Dad. Nice and hot. As I got in the car I started on mine, by the time I got home mine was gone. There was bread and ham in the fridge. My dad had that for lunch.
I want to meet a fat woman who lives/works in City of London or Royal Docks.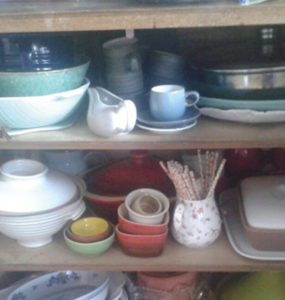 20 February 2020
Hospitality is a tricky thing. I'm not always sure what my motivation is. I love inviting people to my house, 2 or 3 times a year I have a bit of do. I don't really partake in the merriment I love the menu planning and the guest list and seeing people I like gathered around my kitchen table. Most of the time I am standing cooking, revealing plate after plate of food.
One of the best parts for me is when I open my cupboard and decide on which of my ceramic knick knacks I'm going to serve the food. I think for me a party is an invitation for me to show off but in a ostensibly generous kind of way. I'm not sure generosity is quite at the heart of it.
I'd like to meet someone in Harstad who loves cooking for friends.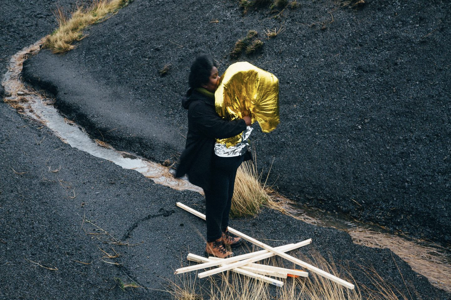 11 February 2020
This is probably too complicated to say in a facebook post. But I'll give it a go.
I've watched two films recently Son of Saul and the documentary about Lea Tsemel and wondered about how useful it is to look for humanity and hold onto an ideal whilst the world around you is in terror.
Why not just pick up a gun?
The two films are stories, both with Jewish protagonists, one in Auschwitz trying to bury his gassed son rather him be incinerated, one in Israel defending Palestinians in a justice system where there is no justice for Palestinians. They are both trying to battle the terror whilst also being part of it. It's possible their actions are not in anyone's favour but their own.
This sounds like a glib comparison. I think about this whilst I'm making this work. My aim is to address the terror but I am not building an army, this is the single action of a single woman, on behalf of no-one but myself. So the question comes up again.
Why not just pick up a gun?
I want to meet someone in Harstad who has been an artist for over 20 years.

10 February 2020
The clocks in my Dad's house seem to be in sympathy with his relationship to time.
It started with the clock on the oven, which after a power cut, just flashes 00:00 and I can not find the manual to change it. Then the clock on the kitchen wall stopped. Now the one on the mantelpiece that my son bought for his nanny and grandad has stopped at ten to two.
The only clock that works used to display the day, date and time. Now it simply gives the name of the day and an idea about which bit of the day it might be. But it's floating free from any notion of era, decade, season, exact time just like my Dad.
I would like to meet someone in Harstad who has a parent with Alzheimer's/Dementia.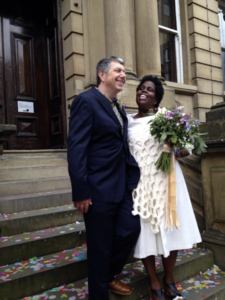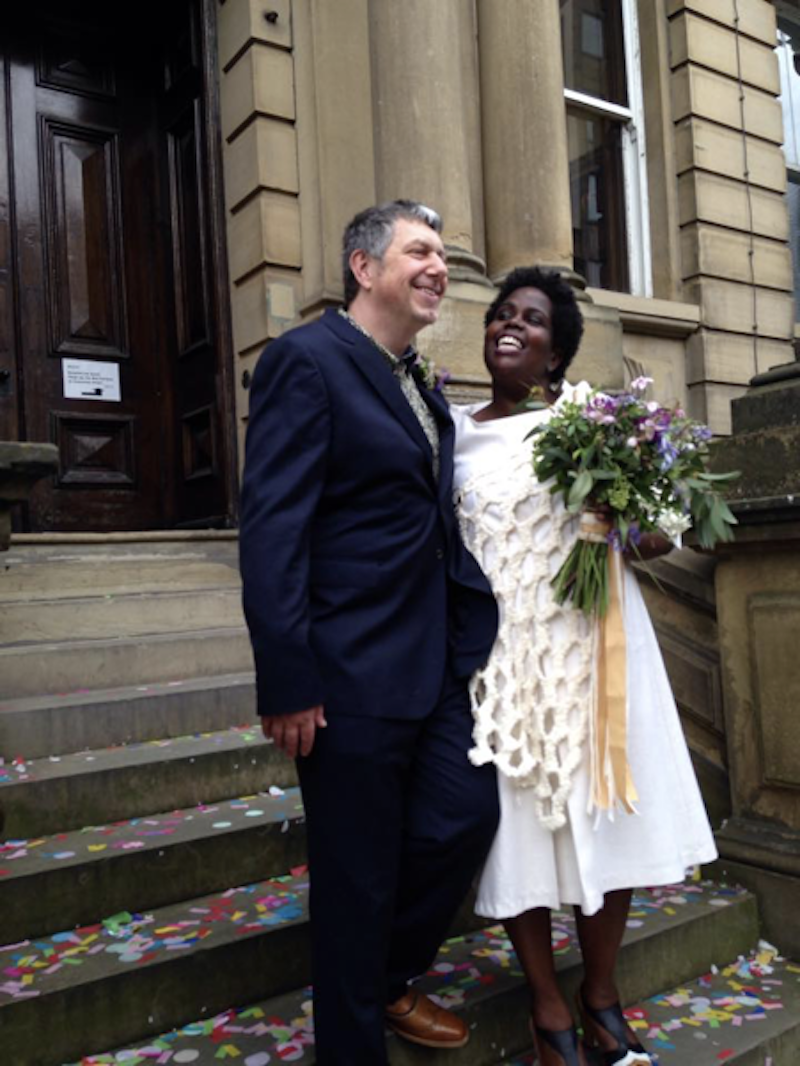 3 February 2020

Yesterday morning me and my fella were at the garden centre, we are middle aged. I said to him sometimes I feel fine being in a totally white environment and sometimes I absolutely hate it and all the people around me, like now. He said, I feel exactly the same and not just when I'm with you or with one of my kids. (His kids are mixed race, is that what we say now, dual heritage? children of colour?)
I'm not sure, because I don't know if he feels exactly the same as me because I stopped speaking after that.
I want to meet someone in Harstad who is in a mixed-race relationship.

31st January 2020
I have been anticipating this fissure for a couple of decades.
At my dear, dear cousin's funeral late last year. I realised there were only one or two elders around. They are nearly all gone. My generation are now the elders. I had imagined that that this moment is when we become untethered from our little islands. Set adrift again. But we still knew what to do, digging, singing, lamenting wise. That is there within. I said to my son, all the old folk are gone, me and my generation are at the top of the tree. Yes, he said and you are all English.
I want to meet someone in Harstad who is a child of immigrant.
I want to meet someone in Harstad who is Black.

27 January 2020
I haven't been to church for ages, my Dad is too slow in the mornings and seems to have lost interest so we don't go.
A few years back as part of a rehearsal/research process the team all visited an art gallery, a museum and a church. The art gallery was far and away the most dreary. Lifeless paintings on the wall which held no real power. The museum was better, it's quite a thing to stand and stare at a person dead for over a 1000 years displayed in a glass case beside their sarcophagus.
But the church, that held some magic. It was Catholic which gives it a step up, we were all impressed, atheist, Muslim, Rasta. Jesus, barbed wire crown, carrying the cross with Mary his mum looking on, sad of course, both larger than life sculpted figures. The relics of woman who rather than lose her virginity was torn apart by a pack of dogs (I'm making that bit up, but it wasn't far off). The rows of little candles. All the time we silently walked around the church, a man was knelt head bowed, just as we were leaving a shaft of light (I'm not making this up) beams through the top window and covers him and only him in light. Cue choir.
I am looking for someone to meet in Harstad who occasionally goes to church but doesn't believe in God.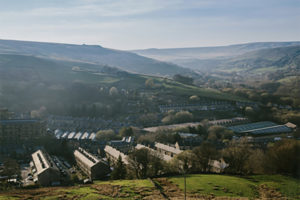 26 November 2019
About a year ago, we were standing on top of a hill, not this hill one on the other side of the valley, and I thought it's beautiful here but it has absolutely nothing to do with me.
I was looking down at the canal which runs parallel with the river through the valley. My friend Lizzie had told me that her family from Ireland had walked from the docks of Liverpool looking for work until they settled in the Colne valley. Her family had built the canal. This is not my landscape, I do not belong here.
Then I looked at my fella – but I belong with him and he is here, so this is where I belong.
I want to meet someone who has lived in Utrecht for 3 years or less.
photo by Solomon Hughes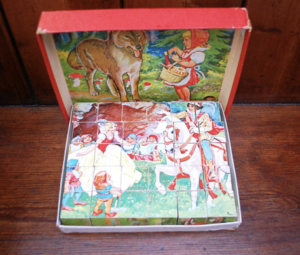 25 November 2019
Today is my birthday. When I was very young for days in the run up I would dream of receiving a present in the post. It was a rare thing then, decades before internet shopping and when everybody I knew in the world lived close by.
The best present I had as a young girl was a beautiful red cardboard box, with 9 wooden cubes in it, each with a different part of a picture of it. The picture above is not it, but close enough.
My best present recently are the walking boots my fella bought me for my 50th. This year he bought me yoga classes and some warming oil for my joints.
I want to meet a woman in her 50s in Utrecht.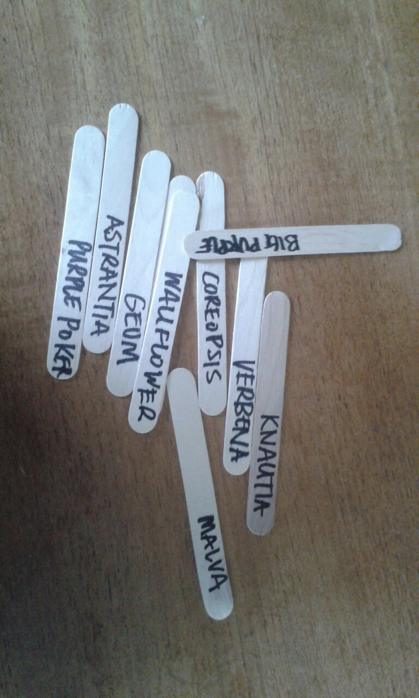 16 November 2019
I'm beginning to take it more seriously now, I'm going to put a little marker in with the name of the flower on so I can move them about in winter into a better design. Last year I just put them anywhere there was a space.
I want to meet someone who is new to gardening in Utrecht.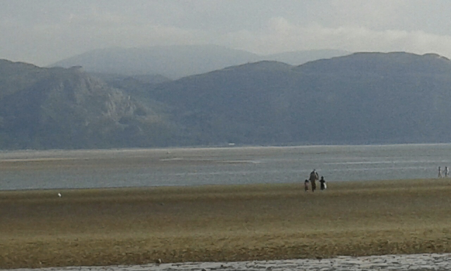 11 November 2019
Me and my fella were discussing immigration. It got heated and he was acting reasonable but in the end I just said, let them all come, let them all fucking come. I'm a child of an immigrant, I can't pull up the ladder now because I'm doing fine thanks, let them all come and get the fucking cream.
I want to meet a child of an immigrant in Utrecht.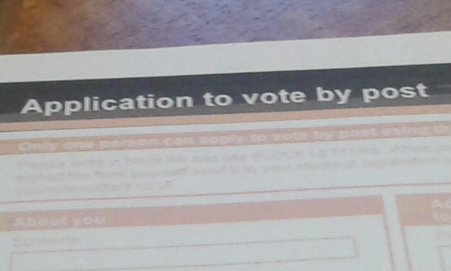 10 November 2019
I don't think I voted until I was in my 30s. In my late teens and twenties I didn't believe in bourgeois democracy so I didn't engage, 'If voted changed anything it would be illegal.'
Back then, I was out on the streets daily, shouting at the government and passing fascists. Now I shout at the radio and apply for a postal vote.
I want to meet someone who used to be a political activist in Utrecht.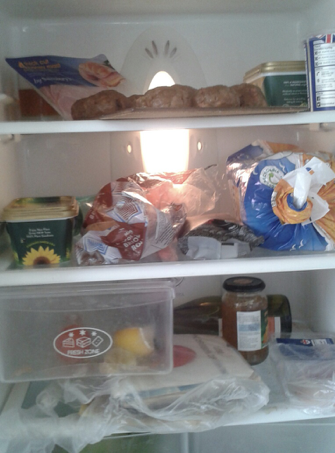 29th October 2019
When you arrive at your Dad's house, open the fridge to see what you need to get from the shops, to find some raw, old meatballs laid out neatly on a placemat and a pile of 7″ singles.
I want to meet someone whose parent has Alzheimer's in Utrecht.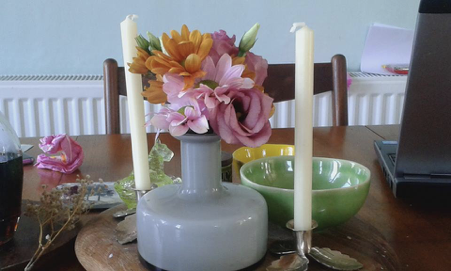 11th May 2019

Methodists aren't massive on ritual and symbolism, their churches are relatively speaking quite humble, lots of wood no iconography, small scale. The church I went to as a kid was like a hut, clapboard and a corrugated roof. At some point, about 10 or 11 I worked out I didn't believe in God and stopped going.
Today I went to church because my Dad's staying with me and it's Easter Sunday. There was some kind of script in hand rendition of the women finding the stone rolled away, people in the (small) congregations talking about good news they had received recently, the preacher talking about the break up of her marriage and that her good news was her son whom she made stand up and be known by the rest of us. Then the children covered the big wooden cross with fresh flowers, we walked out into the car park with the flowery cross and sang Go Tell it on the Mountain.
Over a cup of tea and half a hot cross bun a man told me his whole life story from apprenticeship to reconnecting to his first love 59 years later,
I am looking for someone who goes to church but doesn't believe in God to meet in Dublin.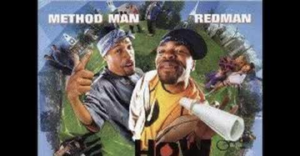 21st April 2019
What I loved about living in Moss Side was the music, soon as the sun's rays hit the pavement, windows were opened music was blasted. Where I live now is quiet. Very quiet, no-one shouts down the street not even to their kids. So I became quiet. Till I put on this track very loud the other day. Well the sun was shining.
I am going to meet someone who is Black in Dublin.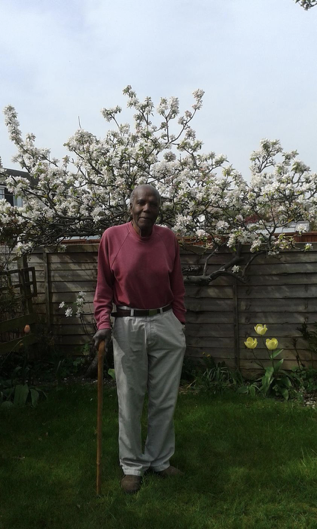 23 April 2019
Here is a photo of my Dad taken today in front of one of the fruit trees he planted in his garden 52 years ago.
Soon I will have to sell his house. 
I am still looking for someone who has a parent with Alzheimer's to meet in Dublin.
14 April 2019
I had imagined that there'd be a pale pink linen duvet and one of those wooden trays with legs laden with orange juice and croissants and the Sunday paper. Me and him with toussled hair and satisfied smiles. 
This morning I'm in bed writing this status update and he's been downstairs for a while sending work emails. Although he did bring me my now customary morning cup of tea first. Thanks love.
I'm looking to meet someone who has been married for four years or less in Dublin.
7 April 2019
Me and Ben have just come in from pottering about in the garden, and he's washing his hands and he just opens the tap and lets the water run and run and run full force for ages. I watch all the clean water pour down the drain. I see now I was taught to wash my hands by people for whom water was scarce.
I am looking to meet a child of an immigrant in Dublin.
4 April 2019
Recently I noticed that I am regularly rehearsing in my head how I am going to respond to doctors, mainly, about my lack of fitness. How I'm going to explain that I used to be fit, swim regularly, cycle, then my knees got shot and I moved far away from a swimming pool and it's too hilly to cycle where I live and because my knees are shot, walking isn't so easy. I told myself or maybe the doctor in my head said to stop making excuses.
I am looking for someone who is fat to meet in Dublin.

4 April 2019
I've never really got gifts for mother's day. It was me and Sol, just us two from day one. I got cards that he'd made at school and a couple of times Janet brought me something on his behalf. I'm not sad about it. This year I was thinking well he's 25 now and he let's me hug and kiss him again without protest. But nothing arrived on Saturday. Early Sunday morning I got a wetransfer email from him with a picture he'd taken near where I live. The wetransfer message was something like 'your house from up the hill'. 
I am looking for someone who is/was a single parent to meet in Dublin.
27 March 2019
This morning I gave my Dad a jumper to put on cos it's chilly. He got stuck in it I helped him pull it over his head and get his arms disentangled. I tried to think it was charming or funny like I would had he been a child but it was just damn irritating.
I'm looking for someone who has a parent with Alzheimer's to meet in Dublin.
26 April 2019
I'm wondering about being ambivalent. Do you be or feel ambivalent (that's a grammatical question, not one for you to answer)? 
It's possible that it's dangerous to be ambivalent at the moment but that's what I am, about Brexit, yes I am ambivalent. I'm not sure if it's a thing of age. In my teens and early twenties, things were certain even if my certainty allowed for ugly things When I say ugly I probably mean terrible.
Ambivalence is not the same, I think, as sitting on the fence or not being sure, not for me, maybe it's not being happy with what's on offer as an opposition so not being able to wholeheartedly nail my colours to that. I don't know.
Anyway I am looking for someone who used to be a political activist to meet in Dublin.
23 March 2019
Last Saturday I was seeing my friend off at the train station when a group of lads came on to the platform one of them was spouting supposedly random words, 'ku klux klan', 'segregation', 'n what begins with n'. I said to him what are you going on with now? His mates said don't bother with him he's a knob, always oversteps the mark, they told him off and told us they didn't know why they still let him hang around with him and anyway he smells. I shrugged.
My friend got on the train, the lads in the other carriage. I said to her text me, let me know you got home safe. 
I went back to my house, changed me shoes and went out with my fella to a township jazz gig in a cowshed. I was the only Black person there apart from the light skinned piano player. The woman next to me was excessively pleased I was there and kept trying to smile at me in a welcoming way. I wanted to knock her out.
I am looking for someone who is Black to meet in Dublin.
1 January 2017
Gleðilegt nýtt ár. 
To be honest I just google translated that. Maybe nobody ever says that I'll find out when I get to Iceland in 8 days!!!! 
Last night, I saw the New Year in as I have done for many years, watching Jools Holland on the telly. This time it was just me and my Dad. He is 86 and is getting increasingly forgetful. We hugged at midnight and drunk some ginger wine, but in truth he was preoccupied with finding paracetamol as he had a terrible pain in his back. I know why he was in pain, he'd decided not to take his tablets over the Christmas season, he was a having a holiday from them. I can't force him to take them, it's his life. 
He was worried when I left this morning as it was raining hard and I had a long drive back up north, he said I could stay another night if I preferred it wouldn't give him no comfort, me driving back in the rain. I said I had to get back and I'd be alright, then I drove home.
I'd like to meet someone with an elderly parent who lives far away from them.
9 December 2016
Me and my son, me and my son. So it was glorious in the early years just me and my son. And then around about 13/14 our conversations reduced to me shouting his name upstairs and him shouting 'what?' and me shouting 'dinner'. This year I moved out and he stayed where we lived. It's the wrong way round, but this is how it happened. No shouting, just life moving on, him being 22, me getting married. I'd send scores of texts for one reply. 'Ok'. Last Friday, I went to see him. He ordered a taxi and he sat in the front and chatted to the taxi man, he paid for the taxi, and paid for the cinema tickets and paid for the popcorn, we sat next to each other not a few seats apart. At the end he gave me a hug.
On my way to the train station there was music playing and the christmas lights were reflected in the rain.
I am still looking for a single parent.
4 December 2016
Yesterday I spent the day with 5 of my closest girlfriends. We have known each other since our twenties, before babies or current lovers. I am the youngest at 51. 
The day's topics roamed from the rise of the right, to aching knees, to troublesome children, Lacan, memory, hairdressers, sleeping with the enemy, the sharing of domestic chores, good shoes, new sofas, white fragility and dreams of sharing a set of communal houses with a courtyard . 
We are the keepers of each other's biographies. The pleasure is in remembering each other and in doing so remembering ourselves, There is permission to remind each other of how things started and point out the repetitions.
I am still looking for a 51 year old.
2 December 2016
Well I went swimming, it was okay. I've recently moved and found a new local pool which is new and clean and everything, but somehow lacks glamour. Most swimming pools usually have some element of glamour, just because of that amount of water, or the blue or the tiles or the walkway to get to the pool, or the steps, or the diving board, or the poolside showers. This one doesn't have it, I think because there is not much natural light, so there is little chance of dappling or suddenly being plunged into a golden shaft of warmth or back into blue cold. 
I am still looking for someone who loves swimming.