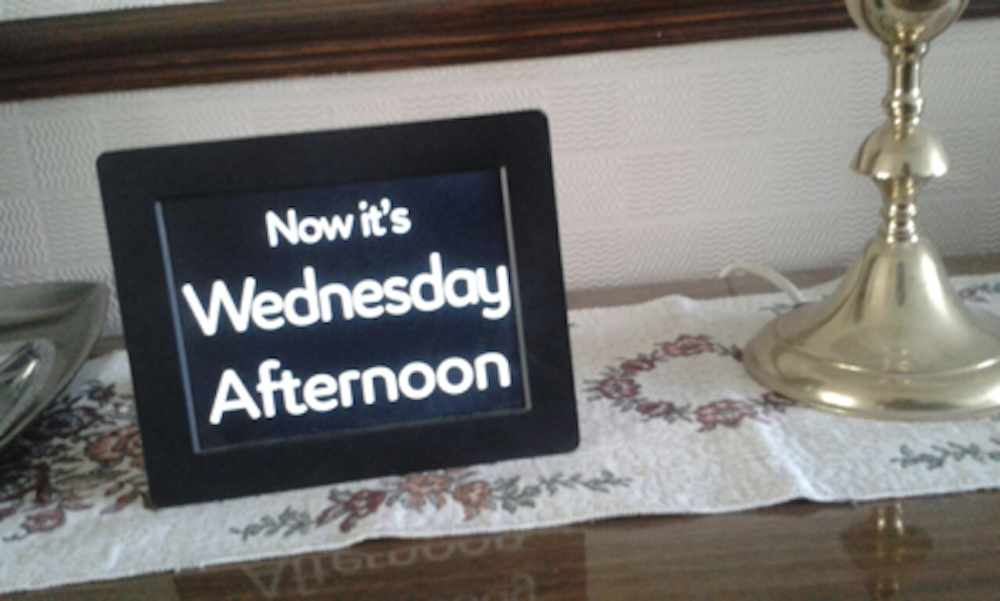 10 February 2020

The clocks in my Dad's house seem to be in sympathy with his relationship to time.

It started with the clock on the oven, which after a power cut, just flashes 00:00 and I can not find the manual to change it. Then the clock on the kitchen wall stopped. Now the one on the mantelpiece that my son bought for his nanny and grandad has stopped at ten to two.

The only clock that works used to display the day, date and time. Now it simply gives the name of the day and an idea about which bit of the day it might be. But it's floating free from any notion of era, decade, season, exact time just like my Dad.

I would like to meet someone in Harstad who has a parent with Alzheimer's/Dementia.